What a crowd at the fair!
On a fairground the audience is lured to an important site: the World Show. Produced for the Italian market.
TRIVIA
The Geesink staff has showed "Fair- themed" films in various ways. The most famous one is Kermesse Fantastique (1951) but also Dutchy The Champion (1955) may come to mind. However this film stands out in atmosphere and plot. Where the aforementioned films with atmosphere and sounds captivated the viewer, the World Show has become a cacophony of sounds and images. This may have turned out that many cinema-visitor had a headache after seeing this film. The impression arises that this little story is composed by using existing decors and puppets and to eventually turn out with Philips radiosets. Too bad, because it could have been more entertaining. Or was this what the Italian market would have liked?
Possible a tight budget and short time to produce were decisive factors for creative solutions. Is that the reason why no employees were mentioned?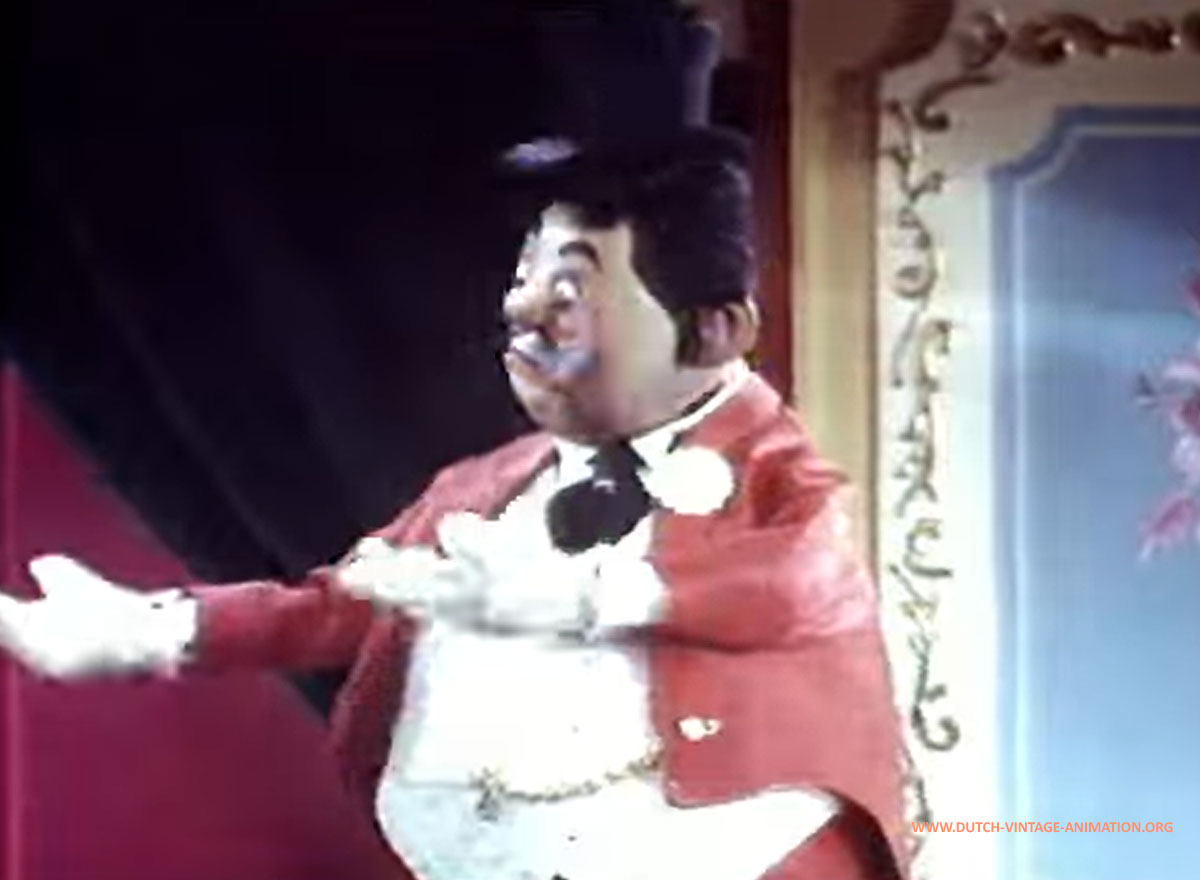 Credits
| | Title: | World Show |
| --- | --- | --- |
| | Client: | Philips |
| | Year of production: | 1961 |
| | Duration: | 2 minuten |
| | Composer: | Onbekend |
| | Art director: | T. v.d. Meijden |
| | Animation: | Jules Balázs |
| | Puppets: | Harry Tolsma |
| | Formaat: | 35 mm, Technicolor |
Highly recommended other Dutch Vintage Animation