International mascot for Holland
In the '50s the character Dutchy grew to be the international mascot for Holland.
Trivia
Dutchy is your classic Dutch farmer, replete with blue shirt, cap and wooden shoes. He even has a cheese head.
This character is modeled after the Dutch Dairy Board's logo of the time. The Dairy Board's single objective was the promotion of Dutch dairy products: milk, butter and cheese.

Joop Geesink created a number of stories around this character. Some of them with Popeye-like influences: Popeye gets his strength from eating spinach, Dutchy gets his superpowers by drinking milk, a recurring theme in many of these shorts.

Joop Geesink knew a good concept when he saw one, and applied the same idea to other products. See FAR WEST POST (1953) for instance.

In the mid-'60s the Dutchy character lost some of its popularity, which now shifted to his wife. In Germany especially this lady in traditional Dutch dress grew enduringly popular as "Frau Antje" (madam Antje). Frau-Antje-butter

Note Guus Harmsen's smooth animation, adding significantly to the film's charm.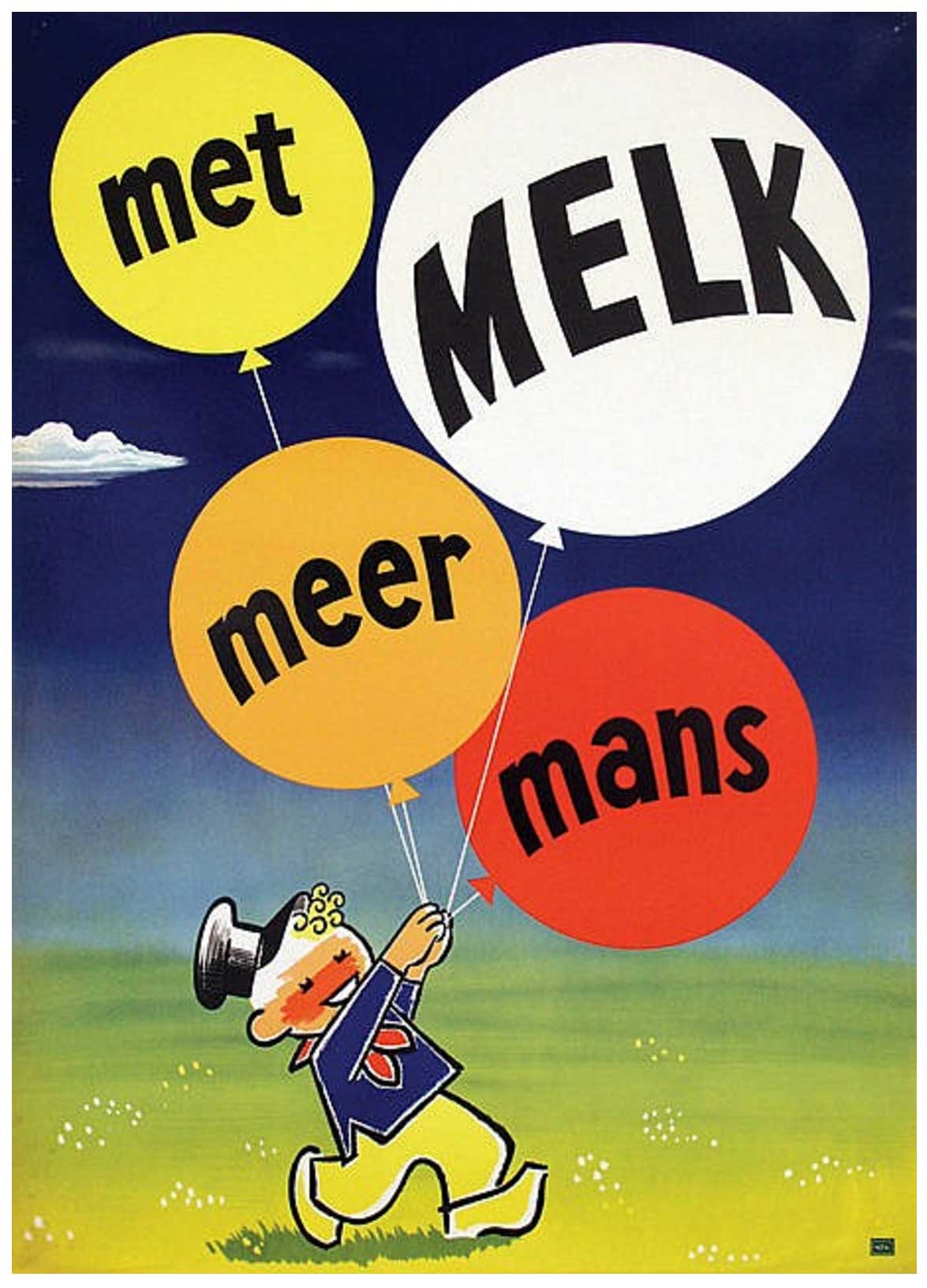 Credits
| | Original title: | Dutchy en het Dorpsconcert (Band Stand) |
| --- | --- | --- |
| | Commissioned by: | Nederlands Zuivel Bureau / Dutch Dairy Board |
| | Year of Production: | 1956 |
| | Duration: | 3 1/2 minutes |
| | Composer: | Unknown |
| | Art director: | Henk Kabos |
| | Animation: | Guus Harmsen |
| | Puppets: | Harry Tolsma |
| | Format: | 35 mm, Technicolor |
Highly recommended other Dutch Vintage Animation